Benefits of EDDM®
No mailing list required
Pay a fraction of the cost of standard bulk mail
Send postcards as large as 9" x 12"
Target neighborhoods by income or household size
On-Time Delivery
With 3 facilities across the Florida, we are able to complete your order quickly and affordably so your postcards arrive within days.
Notice: As a result of the COVID-19 pandemic, mailers may temporarily experience delivery delays due to limited transportation availability. At this time, we do not recommend ordering time sensitive mailers as we cannot guarantee mail out dates and when the mailers will arrive.
EDDM® Sizes
Browse through the list of our available sizes!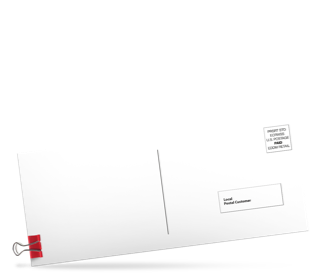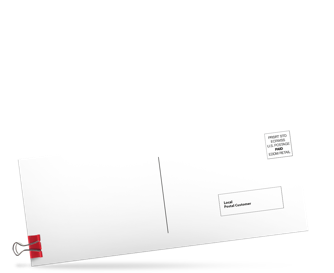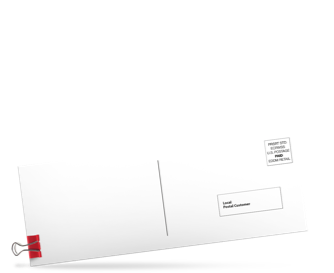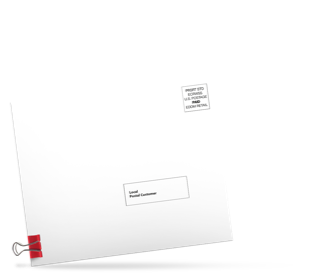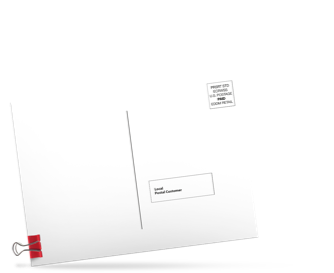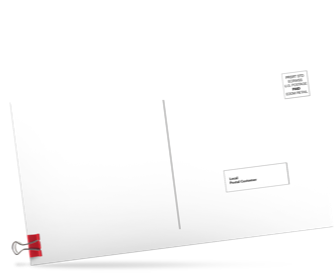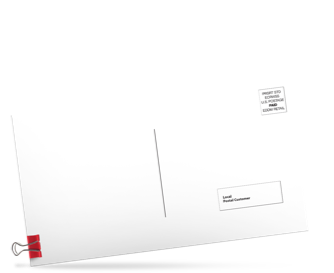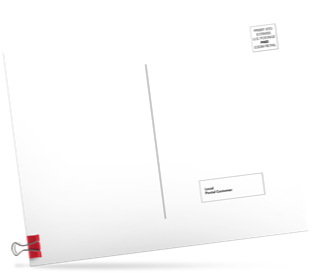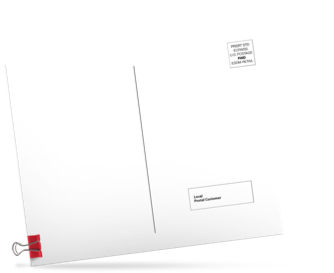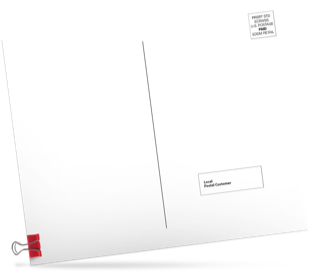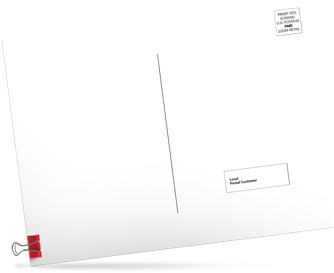 Two Ways to Order
Option 1: Let us take care of the mailing for you
Simply click Order Now to get started on your Full Service EDDM® Mailing order.

Select your product options, file delivery type, and your delivery zip codes and carrier routes using our easy to use EDDM® map tool.

Make sure your design meets all printing and mailing requirements. You can download our EDDM® Mailing Templates and follow our design instructions before submitting your files to us.

After printing your postcards, we will generate the postage statement and facing slips, bundle your cards and deliver them to the local Post Office of the area you wish to target. Your postcards will be delivered to the targeted areas.
Please note: Once your order has left our facility, we are not responsible for lost, delayed, or damaged postcards. GPEprint cannot be held liable for any issues that occur in transit or once USPS® has taken possession of the order(s). Although we do our best to accommodate future delivery dates specified upon ordering, we cannot guarantee that mailers will be delivered on said requested dates. We recommend placing your order in accordance with the time that you would like your mailers to be sent out.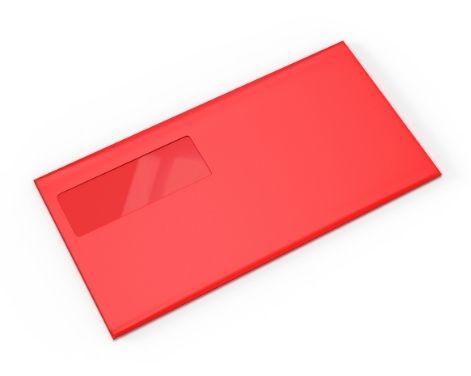 Option 2: Do the mailing yourself
Whether you are doing an EDDM® Retail mailing or if you have a USPS® permit number, you
can still print your EDDM® postcards with GPEprint and do the EDDM® mailing yourself.

If you decide you'd like to take care of the paperwork, bundling and delivery to the Post Office yourself,
you have two options to choose from: BMEU (Business Mail Entry Unit) or Retail.

If you have a postage permit, please follow the instructions for EDDM® (BMEU). With this option, postage prices are $0.164, and you may deliver
more than 5,000 mailers per Post Office per day. However, if you do not have a postage permit, you may follow the instructions for Retail, which allows
up to 5,000 mailers per Post Office per day, and postage is $0.192.

We have free EDDM® downloadable templates that you can choose from. EDDM® postcards have specific size and labeling requirements, so please be
sure to use our templates to ensure your design meets USPS® requirements, otherwise, your postcard will not be accepted for delivery.
**Please make sure to use the correct template, as there are separate instructions and templates for BMEU and Retail. Please contact your local U.S. Post Office to confirm availability and requirements prior to printing.**
Every Door Direct Mail®, EDDM®, Every Door Direct Mail - Retail®, EDDM PLUS™ and USPS® are trademarks of United States Postal Service®. GPEPrint.com is an independent provider of print shop services that is not associated, sponsored, or otherwise approved by the United States Postal Service® to provide these services.
Backed by Our Customer Satisfaction Guarantee
We stand behind the quality of our products. In the unlikely case that you don't like your product, simply let us know and we'll refund your printing cost!